innovative film-based training for carers, health & social care workers
We want to make sure the message of The Closer We Get reaches people across the whole of the UK who work daily with those with life-limiting, chronic or terminal illnesses.
We have already worked with many students and professionals in health and social care, and were able to deliver a pilot programme of free training to the care sector supported by funding from Bertha BRITDOC Connect.
Thank you so much to everyone who has participated in this pilot - we're now collating our evaluation report which will be available read and download here in early autumn.
Please sign up to the mailing list here to stay in touch with that.


Interested?
You can still access our Training Resources and take part in See Beyond Stroke outreach. We price our training on a case by case basis, aiming always to keep it affordable for you.
What's on offer through the programme:
A 'How To' Guide
A suite of short Extra Scenes to watch
A Trainee's Worksheet
A Trainer Evaluation Form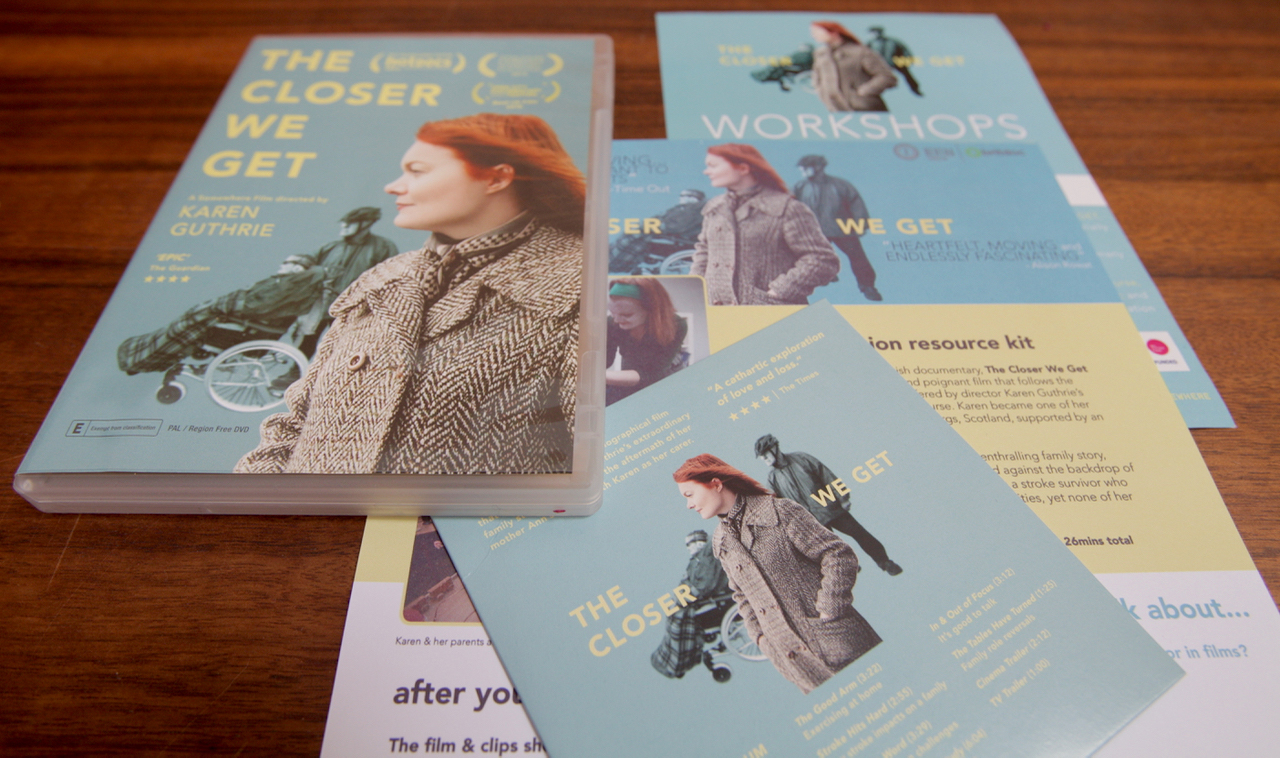 Download our overview document for more details (PDF, 448KB).
We know that carer training varies widely across the country and encourage you to let us know what elements will work for you and which won't! We can tailor our programme to suit your training needs.
---


ABOUT OUR RESOURCES
The 'How To' Guide
This provides guidance on the four steps involved in using our resources within a training environment or in your workplace. Plus contact details in case you have any questions.
The Guide is available as hard copy printout by or download it (PDF, 364KB).
The Extra Scenes
These are short video clips (2-3 minutes duration each, 7 clips in total) created from powerful material shot for the film, each with a clear learning outcome for viewers. Each clip addresses specific stroke related issues, e.g. food and diet, physiotherapy at home, the impact of stroke on the family unit and mental health and wellbeing.
The clips are available for screening on DVD, to stream online and to download.

The Trainee's Worksheet
This is a PDF file created from our experiences of sharing the film throughout all our outreach activity. We have worked with advisors from stroke care, medicine, social care and public engagement and added our own guidance for discussion topics before, during and after screening the Extra Scenes. We are also happy to tailor a Learning Resource Kit in line with any specific requirements you have - just ask.

The Worksheet is available as hard copy printouts by post or download it (PDF, 366KB).

The Trainer Evaluation Form
We'll use the results from the Evaluation Form and your feedback to show to social care policy-makers, to report to our funders, to help us deliver more training, and to advise other filmmakers who want to reach carers with their films.

The Form is available as hard copy printouts by post or download it (PDF, 342KB).
---
What to do next?
Use the button below to send us an email!
We look forward to hearing from you!
---
What we've achieved already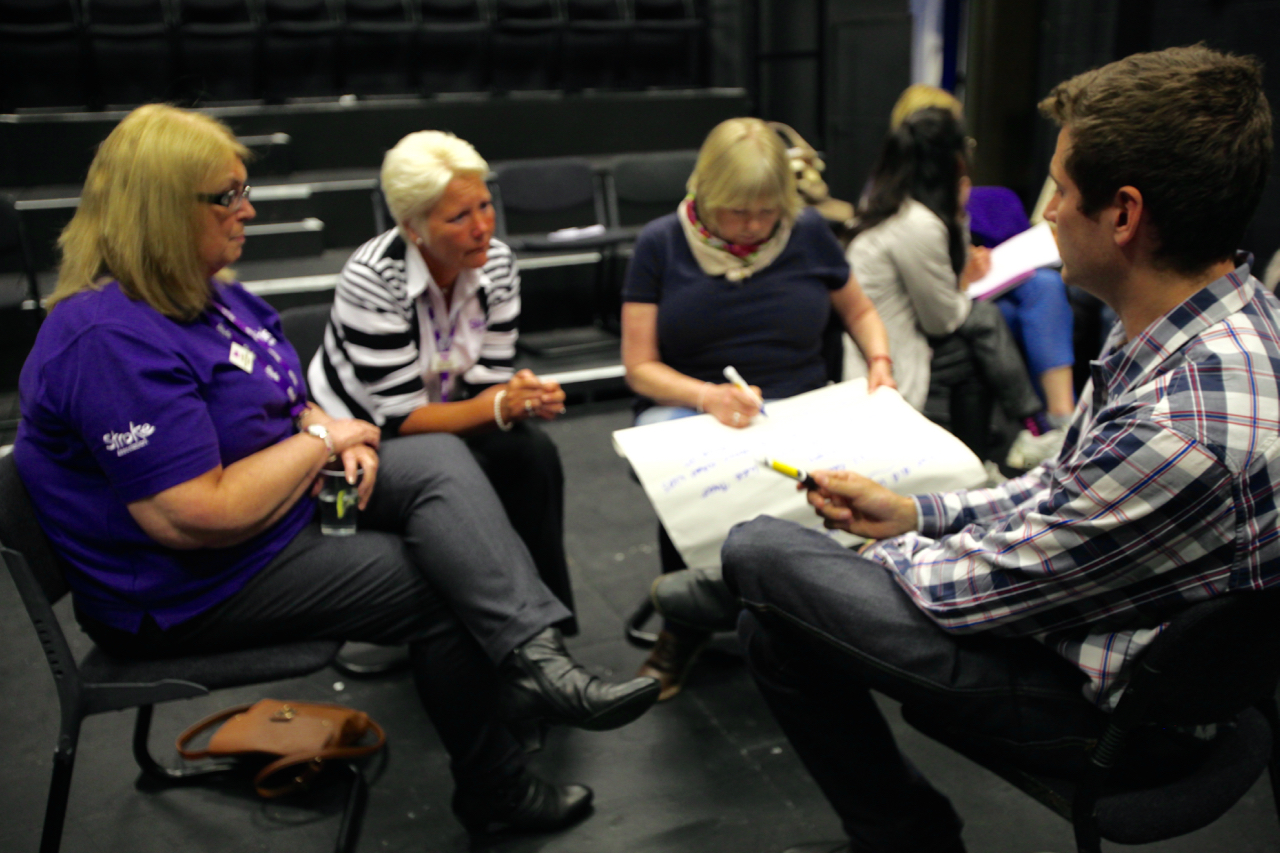 A host of See Beyond Stroke screenings, workshops and panel sessions have already taken place with a range of audiences in a variety of venues, including.
NHS Fife physiotherapists (Dunfermline)
Speakability Group (Aberdeen)
North Argyll Carers (Oban)
Screen Machine Scotland (Bettyhill & Arran)
Glasgow Caledonian University
Stroke Folk (Ayr)
MacRoberts Arts Centre (University of Stirling)
Phoenix Cinema (Oban)
The director of The Closer We Get, Karen Guthrie, travelled with the film to these events and venues and shared her thoughts about this very personal film.
"It's been humbling to meet so many different people who are dealing with stroke every day. There's always laughter, and a few tears too!
My film helps carers and stroke survivors to talk openly about some tricky subjects - relationships, family, the future - perhaps for the first time.
With health professionals I've visited, the chance to talk freely outside a clinical situation is one of things they value the most. They also gain an insight into what happens when the medical crisis of stroke ends and the survivor returns to their own, now very different, life."