An Intimate Audience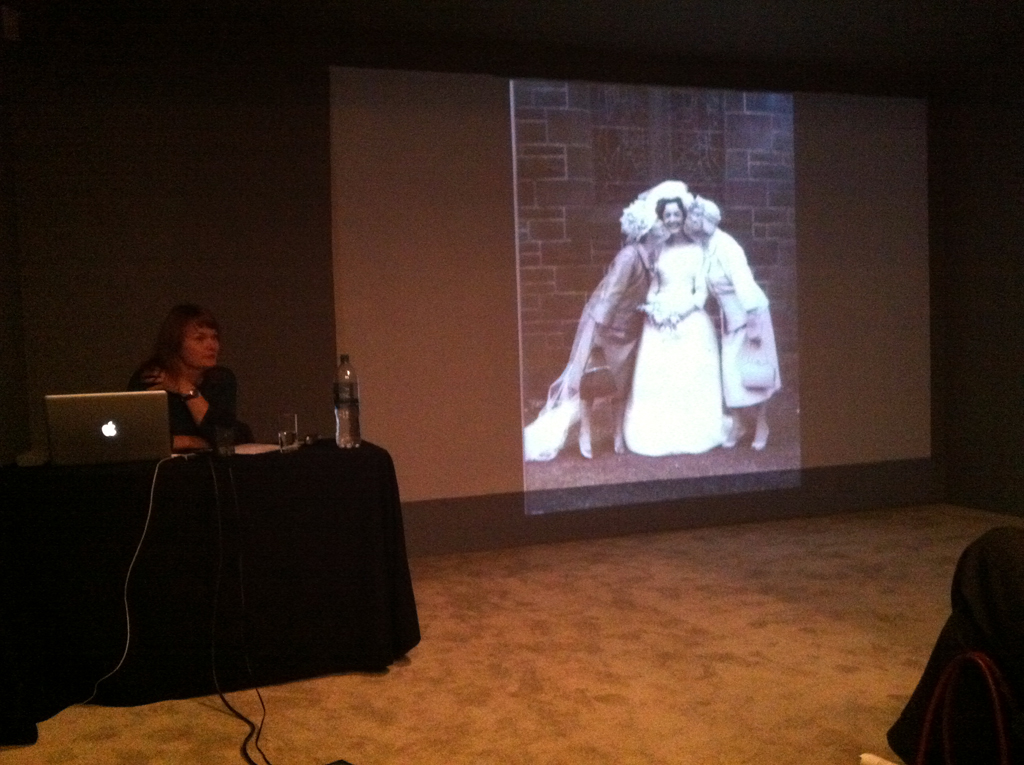 As some of you will know 'The Closer We Get' is Somewhere's fourth feature length film - and the latest work to come from a collaboration that has now spanned almost 20 years since Karen and I were at art school together in Edinburgh. Until Sunday this week there's still a chance to see the other 3 feature docs. as well as some of our art works new and old. They are all in a retrospective show at Kettle's Yard gallery in Cambridge.
The pieces on show include one of our first projects HOMESPUN made back in 1997 when we spent a week making video/performance pieces 'live' from our parents homes. Karen has used some of this footage to great effect in The Closer We Get - and this was just one of the things she spoke about last Wednesday night during a special talk at the gallery about the development of the film.
It's sometimes a difficult but often amazing experience to watch your own films with an audience but in the case of a film like this - which is SO personal to the director - this is certainly always going to be a challenge. It's one that last week I realised Karen is ready to rise too! She spoke with fantastic clarity about working with her family on the film and the, perhaps, unexpected strength and solace the process had offered to her during extremely emotional and challenging times for them all.
For me it was only the second time to have seen clips from the film with a group of people (aside from Alice, our wonderful editor, and Karen!) and it was reassuring to see both how touching and funny the audience found the material. Of course I think it's a wonderful piece of work and at moments profoundly moving, but having been in the living room for some of the filming, knowing Karen for so long and of course supporting her through the long editing process one can loose clarity on how a fresh audience will see the film. We are so close to finishing the project and it's taken a long time so I think it was a great boost for Karen and indeed me to feel the atmosphere in the room with this intimate audience at Kettle's Yard.
I'm really glad Karen recorded her talk … I was thinking forward to when she will still be talking about the film in years to come and wondering if we will recall the clarity she spoke with on this occasion. I think many people leaving felt like me - lucky to have been there at the 'start' of the journey the film will soon be making from a private family story to a film with a public.
Nina - Co-Producer of The Closer We Get