A Week of Wows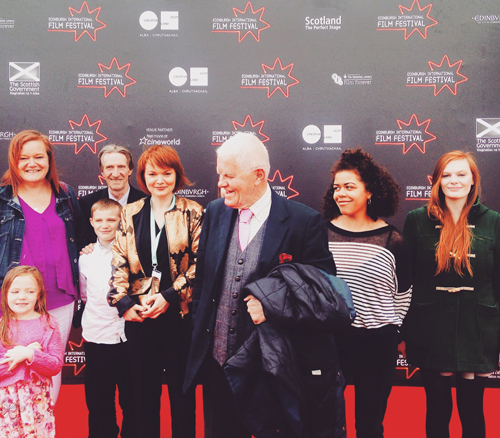 We have had a fantastic few weeks European premiering at the Edinburgh International Film Festival and then holding our London Premiere at the gorgeous Regent Street Cinema with Open City Documentary Festival. Both were unforgettably special, with my clan of Guthries coming to both the EIFF screenings, and joining me in laughter and tears at every turn. We were all very proud of the film and of our parents - Dad, hero and anti-hero of the film, bravely even answered a few questions from the floor after the film screening! We got to stand on a real red carpet which was more thrilling than it should have been, given it was a windy afternoon at a multiplex with crowds queuing for Mad Max alongside us.....
What was very special was the turn-out from old, old friends, new acquaintances, Indiegogo backers and also from complete strangers who'd heard about the film and have since been contacting me to tell me how it made them feel. I only wish I had had longer to speak to every single one of you, the afterparty at Open City especially was frenetic and such fun  - with Nina Pope, and our editor Alice's parents and many many other people I'd have loved to speak to for much longer!
Oh, and we won another gong :-)  - Best UK Film from Open City! 
Oh, and we've collected the reviews so far for you to peruse here.
Cheerio for now, Karen